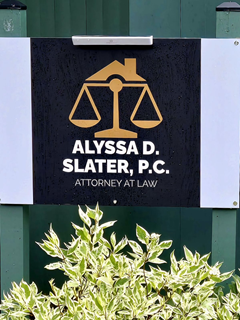 About Us
We believe there is power in peace, which can be achieved through using alternative ways to resolve legal disputes. Our goal is to assist and support clients in a process designed to empower them in successful negotiation and settlement, avoiding the often destructive elements of litigation.
READ MORE
Office Location
Our office is conveniently located in the heart of La Grande.
VIEW MAP
Schedule an Appointment
The first step is to schedule a time to discuss the options available to meet your legal needs. If you are involved in a legal dispute, we'll work with you to identify your goals and help you to chose a peacemaking process that will help you reach a confidential, mutually beneficial settlement.
CONTACT US
We Offer Something Different – Alternative Dispute Resolution
What Is Alternative Dispute Resolution?
Alternative Dispute Resolution ("ADR") is an increasingly popular option that allows people to resolve legal disputes outside of court in a cooperative manner. ADR typically includes early neutral evaluation, negotiation, conciliation, mediation and collaboration (a special process known as "collaborative law") to assist the parties in coming to a mutually beneficial agreement. These options have several advantages including quicker and more cost-effective resolution than the traditional legal process. They also provide the parties with greater participation in reaching a solution and more control over the outcome of the dispute. With the uncertainty of court rulings, the rising cost of litigation, and as time delays continue to plague litigants, these alternative methods are assisting more parties than ever in resolving their legal disputes.
Win-win Options for Solving Legal Disputes Outside Court
Our practice is dedicated to providing peacemaking legal services which are designed to put you in charge of the outcome of your case. Utilizing the alternative dispute resolution models of mediation and collaborative law, we help you choose an out of court resolution method for your case, partnering with and empowering you to work toward the thoughtful restructuring of your family, or forward-thinking solutions to legal disputes involving your business, probate or trust matters.
Mediation
Mediation is a process of conflict resolution which uses a neutral professional mediator to assist the parties in reaching a mutually acceptable resolution of their issues. Mediation is a cost-­effective, confidential process that is crafted to each situation, empowering parties to be heard in a non-­confrontational, respectful and fair environment. Find more information on mediation here.
Collaborative Law
Collaborative law is a legal process enabling couples in separation and divorce to work with their lawyers and other family professionals in order to achieve a settlement that best meets the specific needs of both parties and their children, without the underlying threat of litigation and uncertain outcome of court. Find more information on collaborative law here.
Our Practice Areas
Family law
Separation, divorce, custody, parenting time, child support, and modifications using out of court resolution methods, including mediation and collaborative law. We also negotiate and prepare Prenuptial and Cohabitation Agreements, and provide a full range of general and specialized legal consultation, document review, strategy coaching, exhibit and paperwork preparation, and assistance filling out legal forms.
Estate Planning ­ Wills & Trusts
Consultation on estate planning options and preparation of Wills, Codicils, Trusts, Trust Amendments, Powers of Attorney and Advanced Directives.
Probate & Trust Administration
Assistance to trustees, personal representatives, beneficiaries, heirs, creditors, and other interested parties in probate and trust matters. We offer considerable experience handling probates and trust administrations of all sizes including those with real estate, business interests, and assets that are located in more than one state.
Business Law
Help determining the right business entity and formation and maintenance of corporations, limited liability companies and partnerships. Negotiating business transactions and resolution of business disputes using out of court models.
Elder Law, Guardianships & Conservatorships
General estate and incapacity planning, qualifying for Medicaid including preparation of Income Cap Trusts, and assistance to fiduciaries, protected persons and other interested parties in Guardianships and Conservatorships.
Real Estate
Negotiation of property transactions and preparation of deeds, trust deeds, promissory notes, earnest money agreements, purchase and sale agreements, land sale contracts, leases, agricultural contracts and boundary line agreements.
Contracts
Document preparation for transactions relating to the practice areas listed above.